Seton Center Catholic Charities
Monday

1:00 pm - 4:30 pm

Tuesday

1:00 pm - 4:30 pm

Wednesday

1:00 pm - 4:30 pm

Thursday

1:00 pm - 4:30 pm

Friday

1:00 pm - 4:30 pm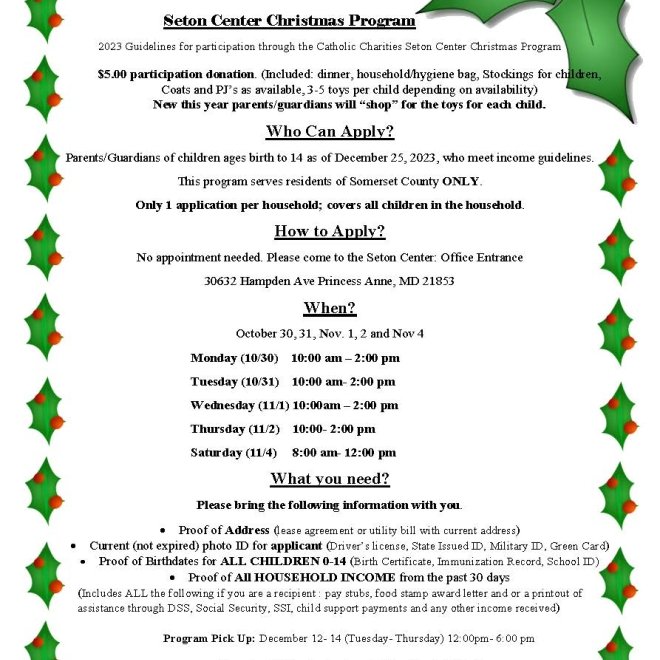 Recent Reviews
Seton Center Catholic Charities
jmlla none : 4 on 5/17/2022 12:01 pm
Excellent facility providing various support services, counseling, financial and housing assistance, crisis services, food pantry, thrift shop and volunteer oportunities. Staff is kind, caring, helpful and knowledgable. Highly recommend to those in need. They are dedicated to making each life they touch better. Excellent Organization and resource.
jmlla none
1652788897
Seton Center Catholic Charities
Shalonda : 5 on 9/2/2022 9:07 pm
Great people. Get almost any type of assistance in times of need, if they don't offer it, they will surely tell you where to go.
Shalonda
1662152872
Seton Center Catholic Charities
Jacqueline Smith : 2 on 5/20/2023 12:48 pm
I called them with a eviction they told me they can't help
Jacqueline Smith
1684586920
Seton Center Catholic Charities