Goose Creek Pit & Pub
Opens at 3:00 pm 3:00 pm - 9:00 pm
Sunday

11:00 am - 8:00 pm

Monday

3:00 pm - 9:00 pm

Wednesday

3:00 pm - 9:00 pm

Thursday

3:00 pm - 9:00 pm

Friday

3:00 pm - 9:00 pm

Saturday

11:00 am - 9:00 pm
Seafood, hamburgers, crab cakes, fresh fish, and soft crabs. Grab a beer, a glass of wine, or a cocktail from the bar to go with your meal.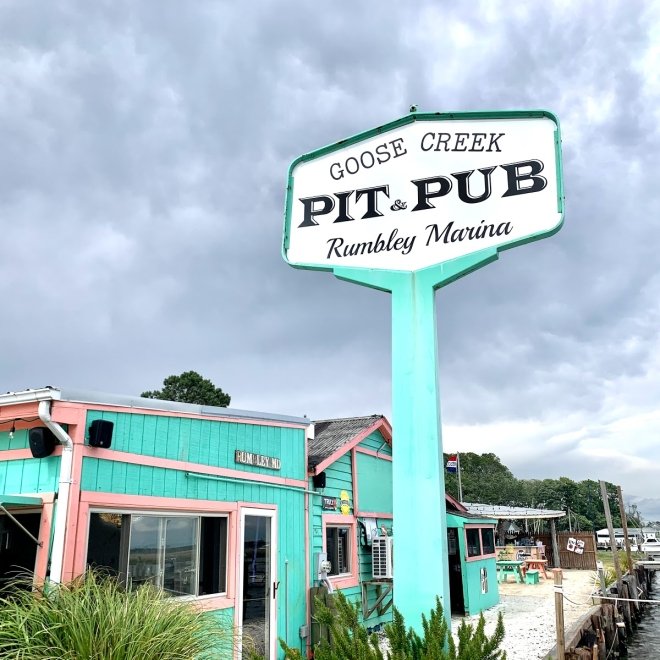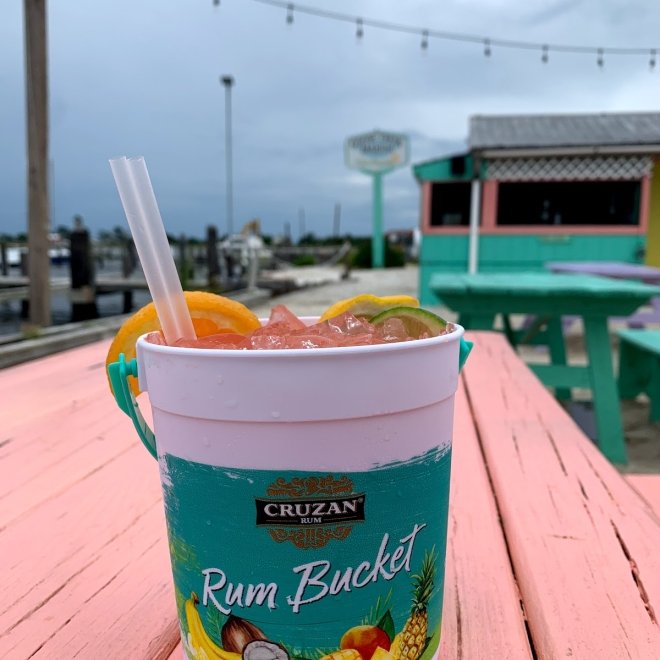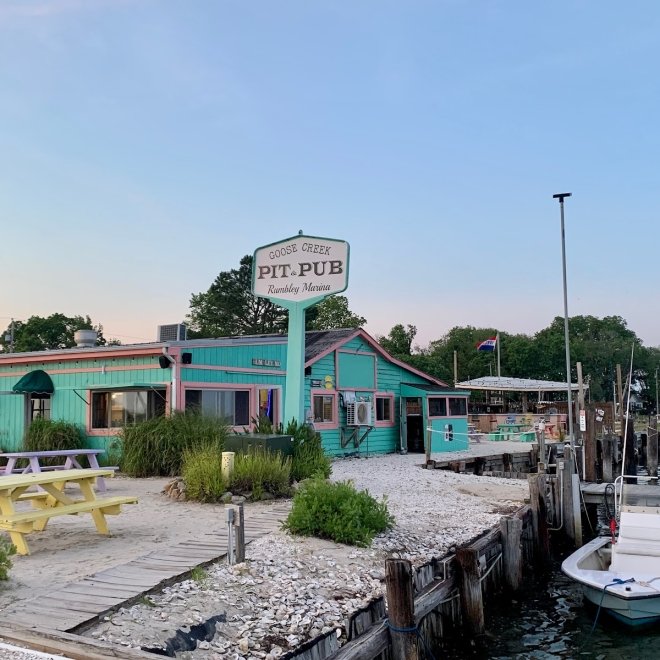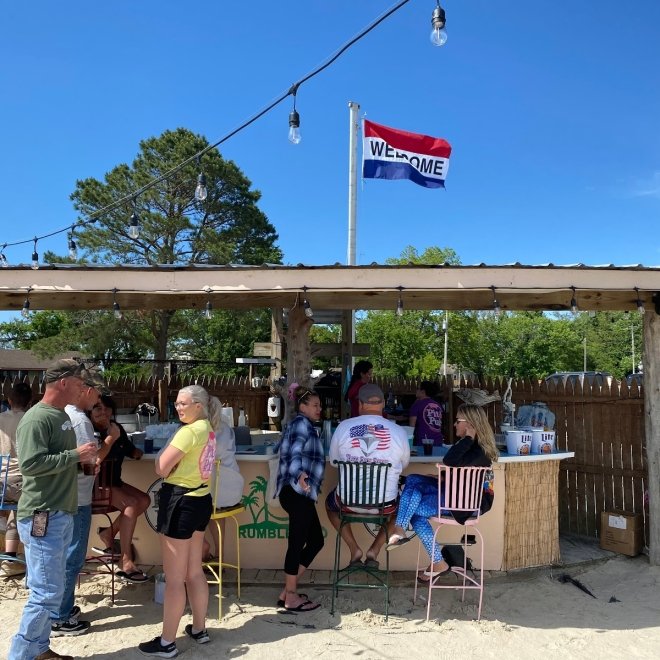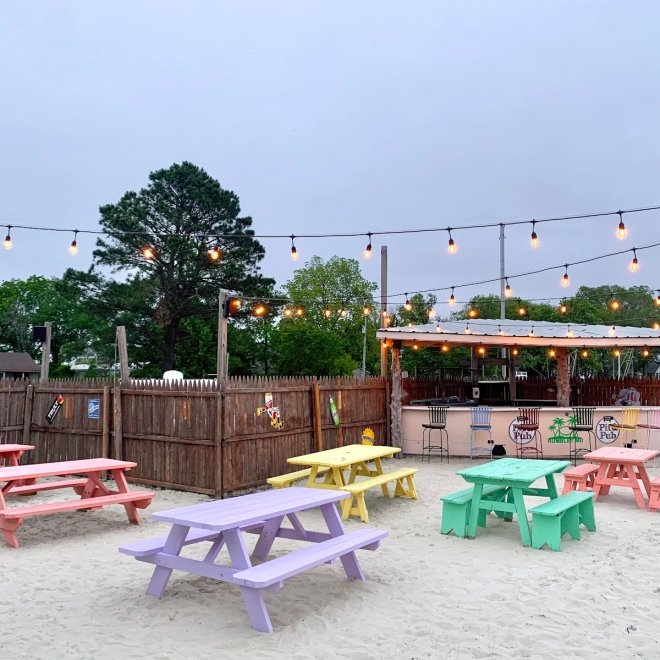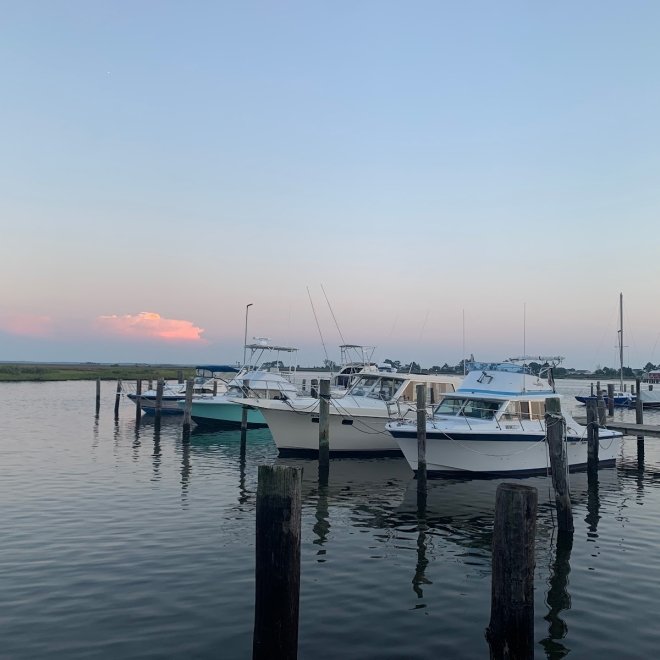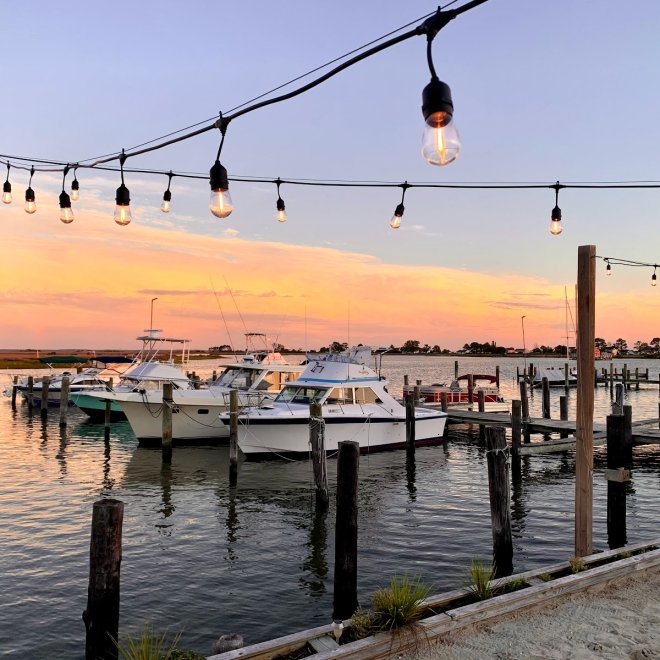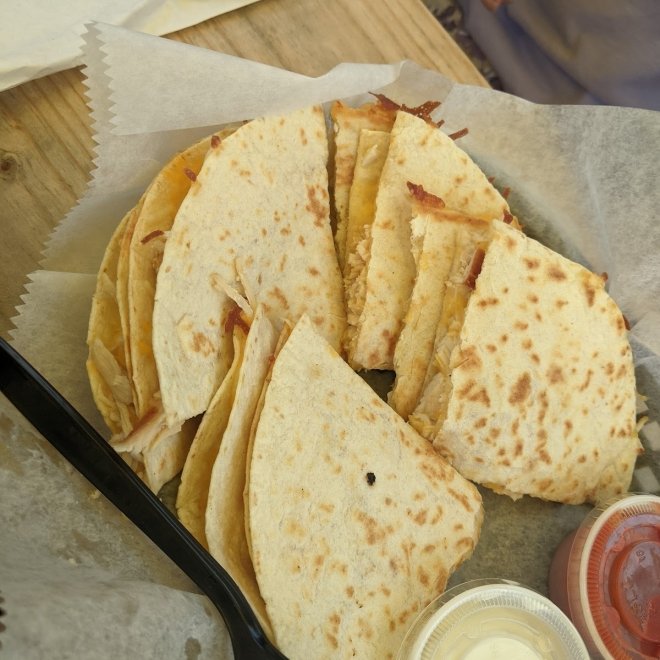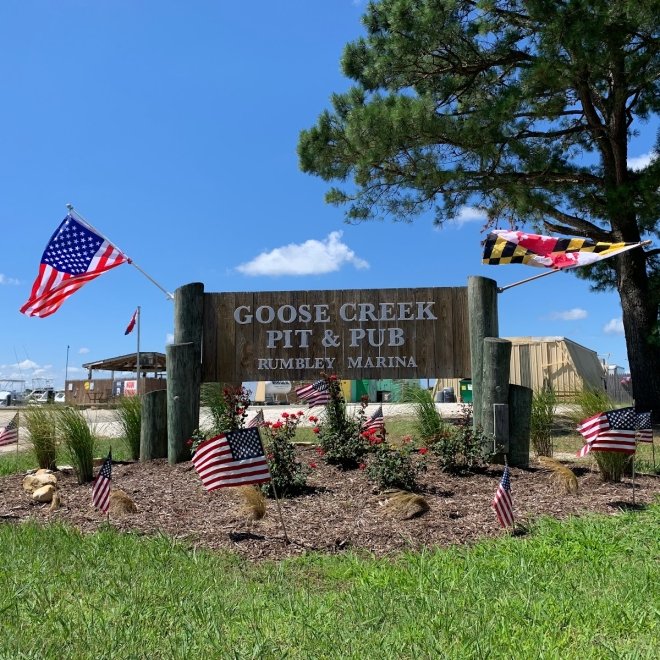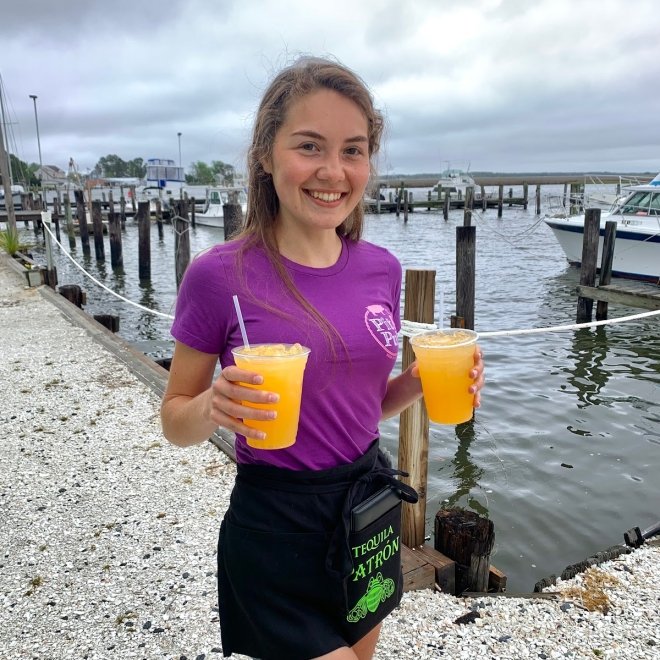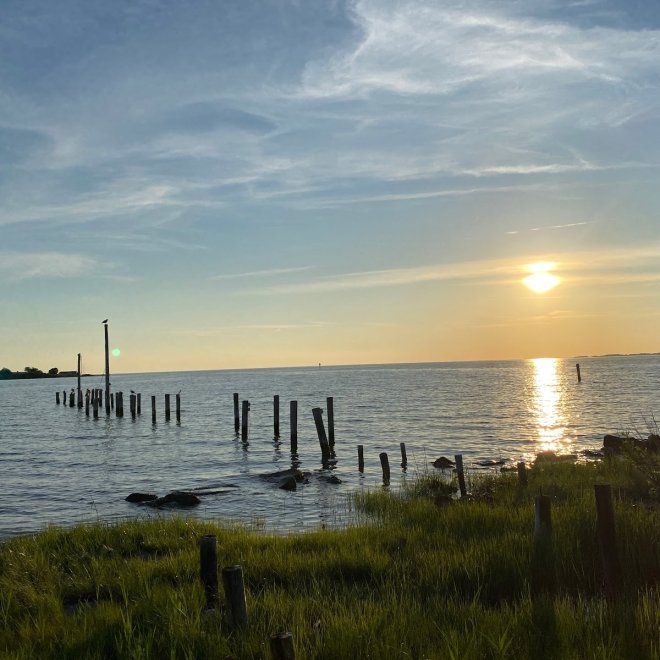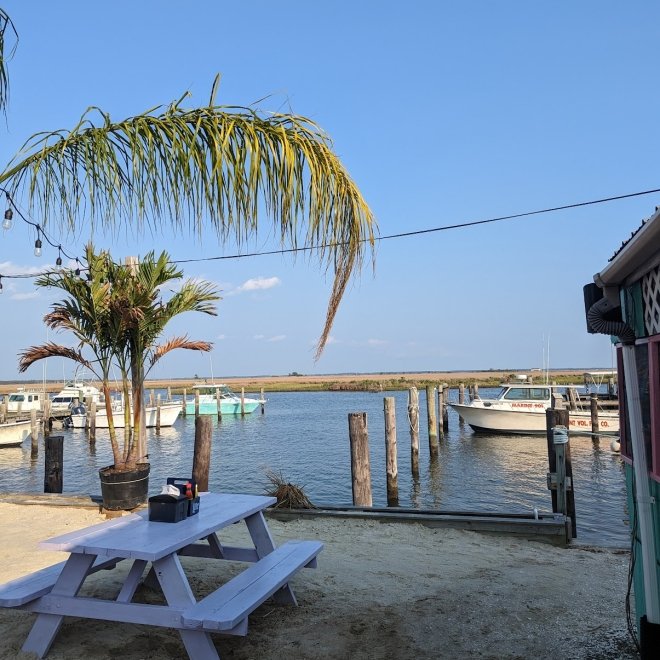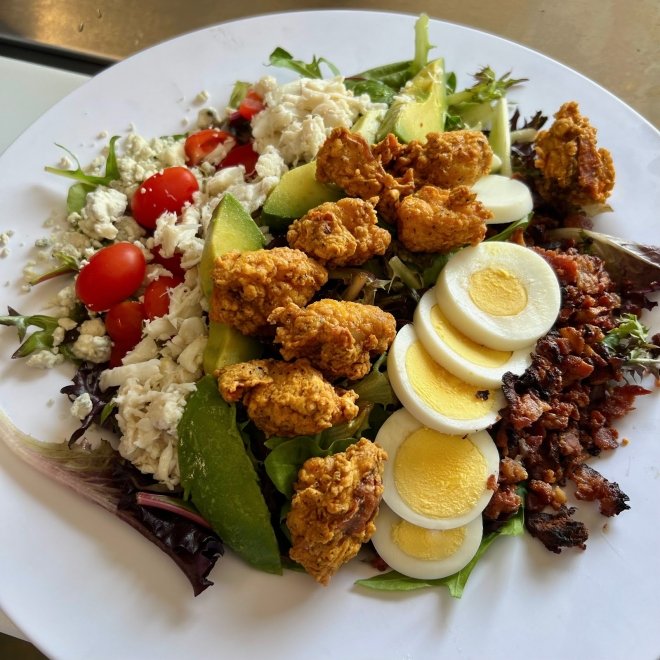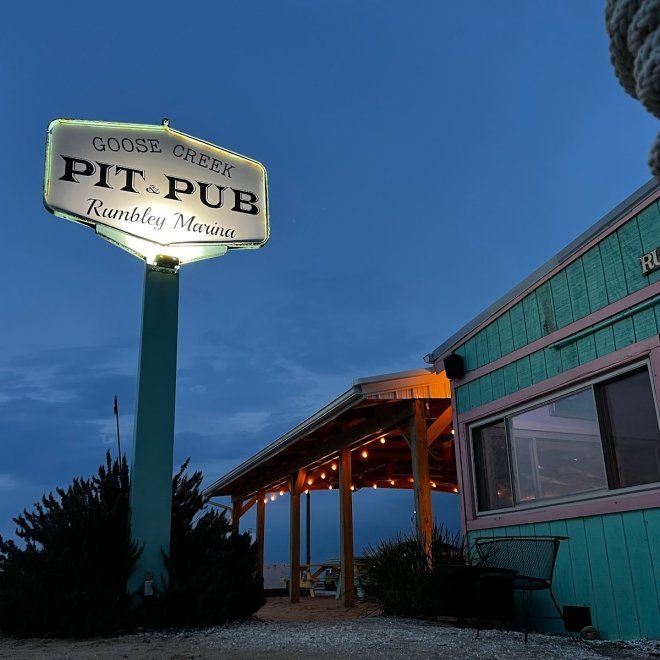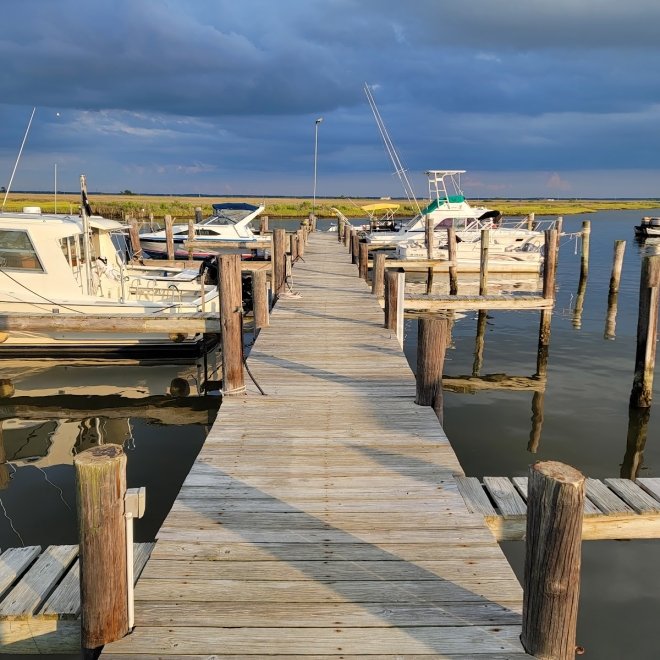 $$ - $$$
Recent Reviews
TripAdvisor Traveler Rating
5
Goose Creek Pit & Pub
31
#1 of 2 Places to Eat in Westover
Awesome Pirate Party!!!
Great outting with family to the annual pirate party. The band played right on the dock. We sat at the outdoor picnic tables under an umbrella. Cool breezes blowing off the water to our right. Table...
Lisa T
2018-07-29 10:30:56
Goose Creek Pit & Pub
Little Hidden Gem
We love coming here:) It's very serene and beautiful. Came here for the night for dinner and drinks~spent the night on the boat and walked the friendly town! Beautiful spot!
LynnJewell
2019-08-25 07:30:33
Goose Creek Pit & Pub
Really great tasting fried chicken
I stopped by here to get some fried chicken for a dinner party and it was amazing, even though we didn't dig in until about 45 minutes later. Loved it, and fair pricing on the food.
Linda S
2020-01-10 03:37:40
Goose Creek Pit & Pub