From Scratch Restaurant
Sunday

7:00 am - 3:00 pm

Tuesday

7:00 am - 8:00 pm

Wednesday

7:00 am - 8:00 pm

Thursday

7:00 am - 8:00 pm

Friday

7:00 am - 8:00 pm

Saturday

7:00 am - 8:00 pm
Daily specials, homestyle food, local foods.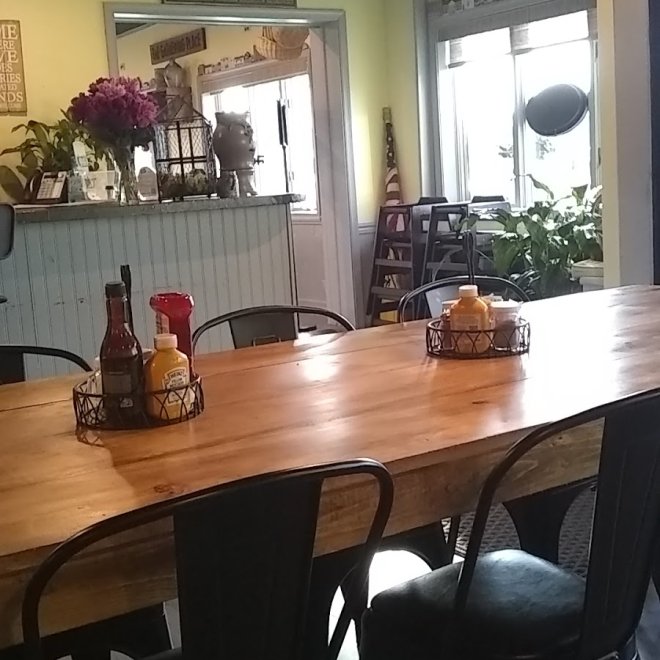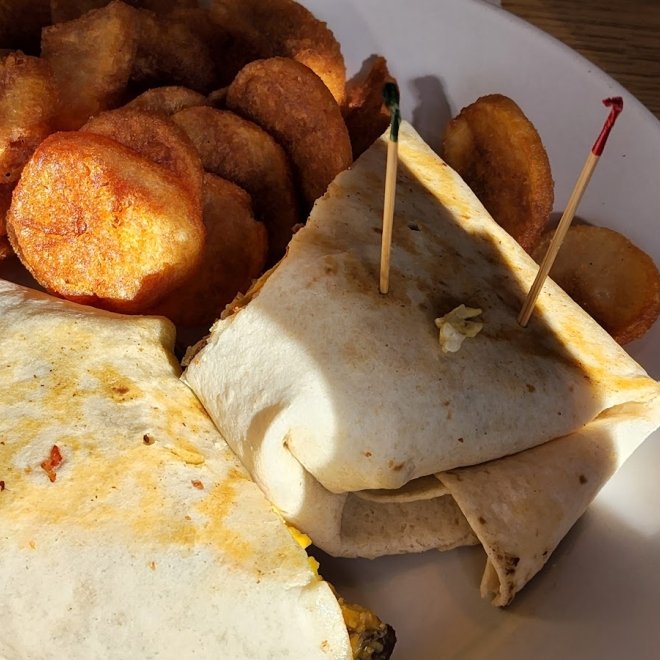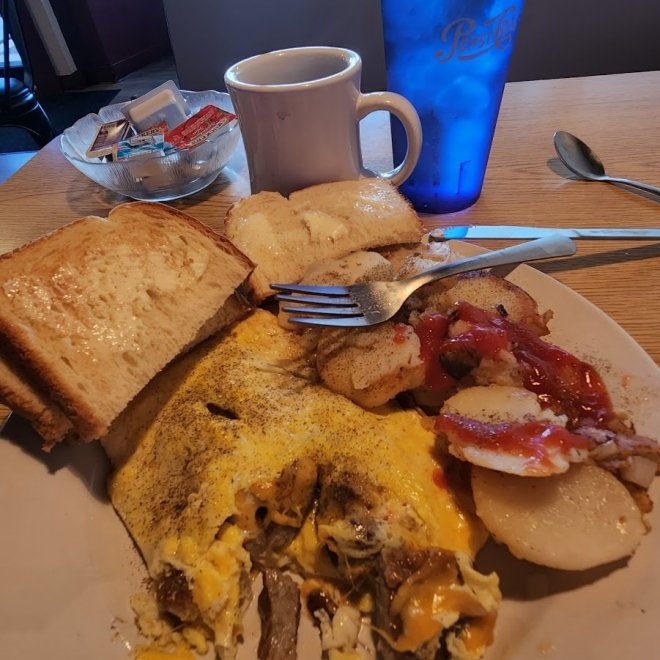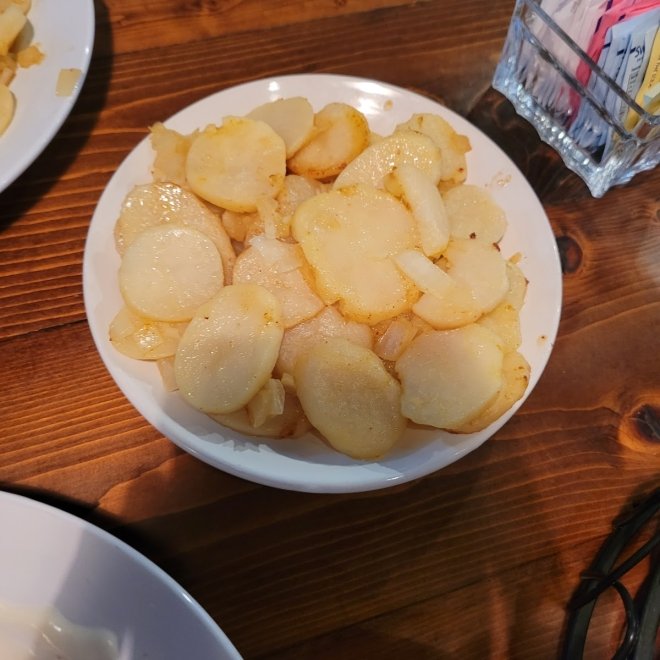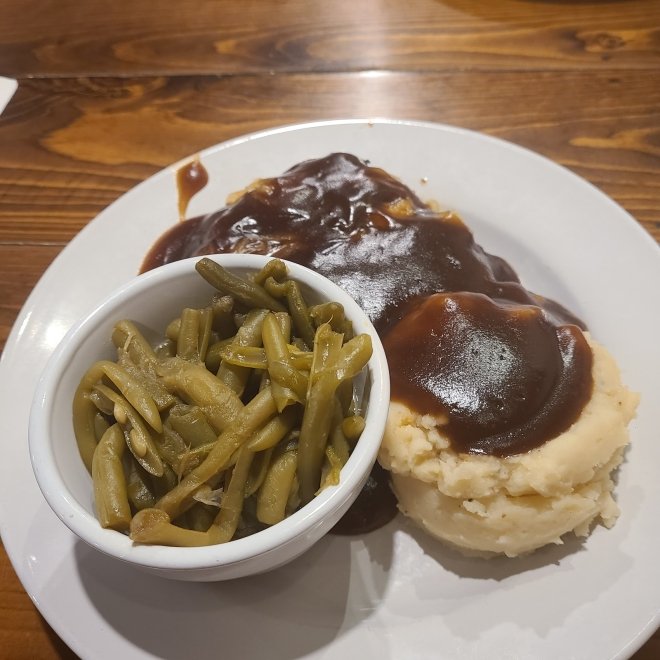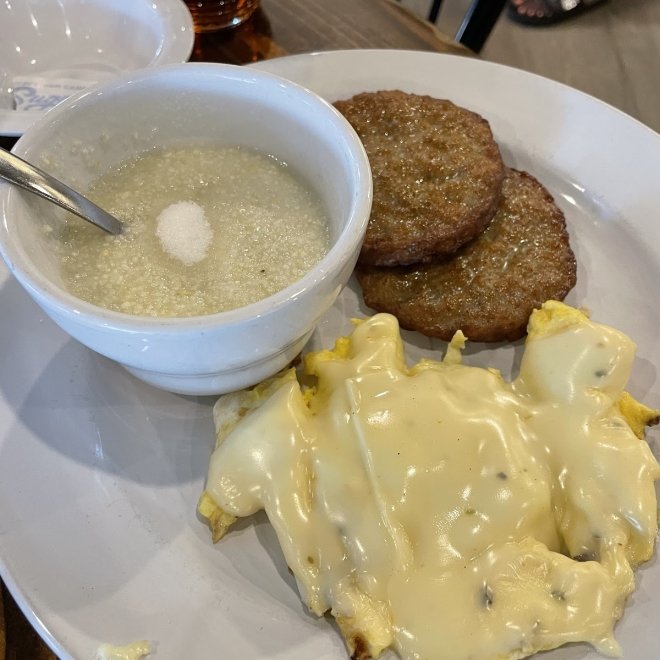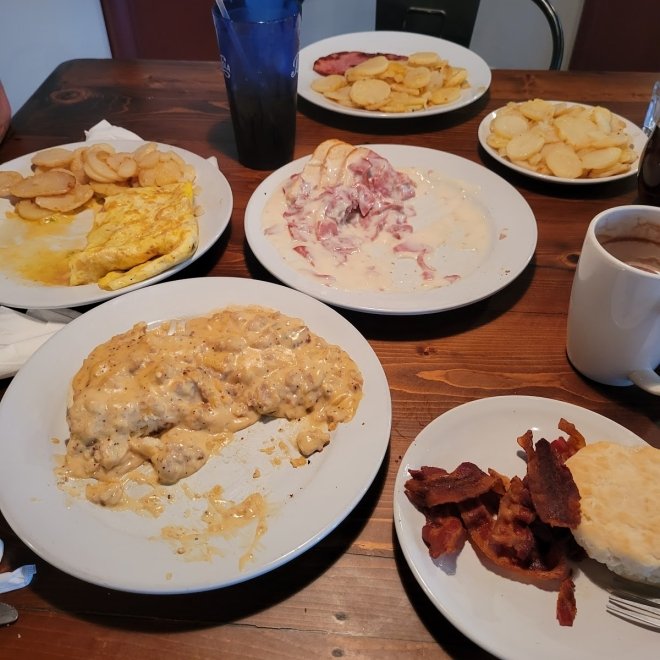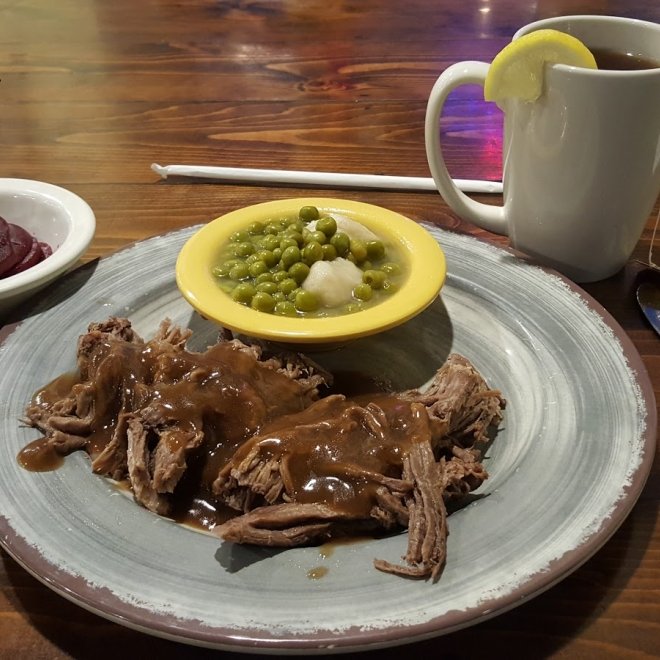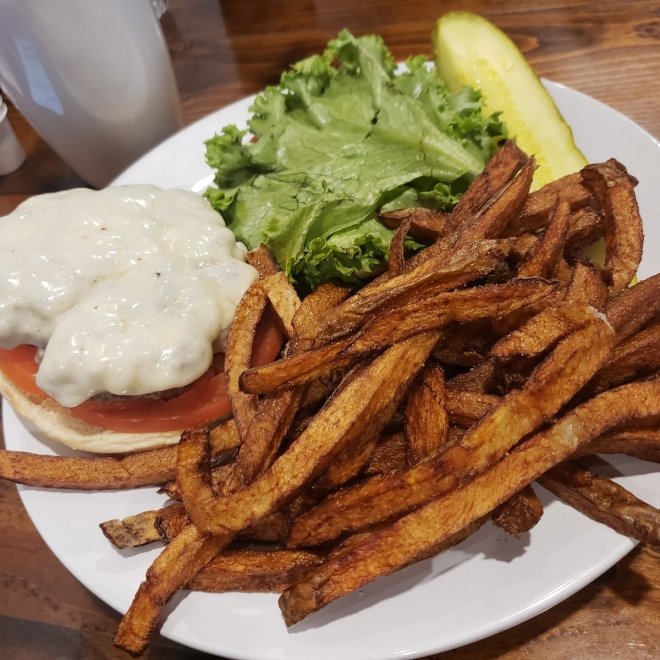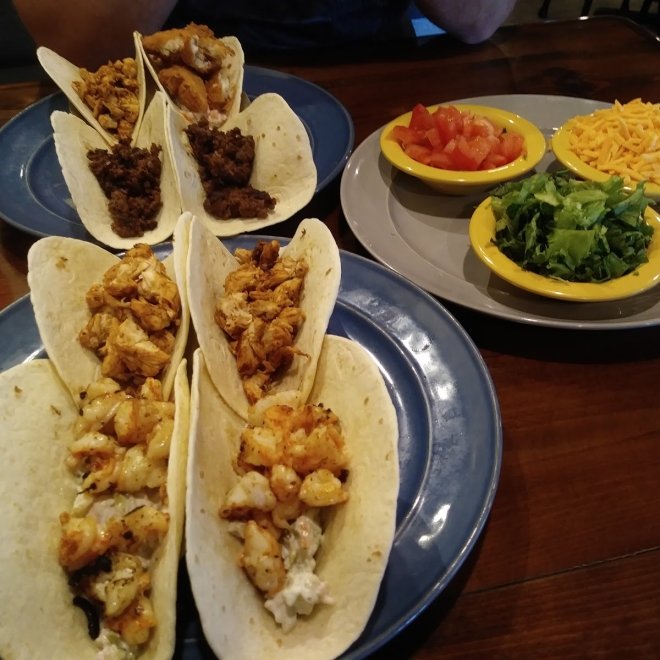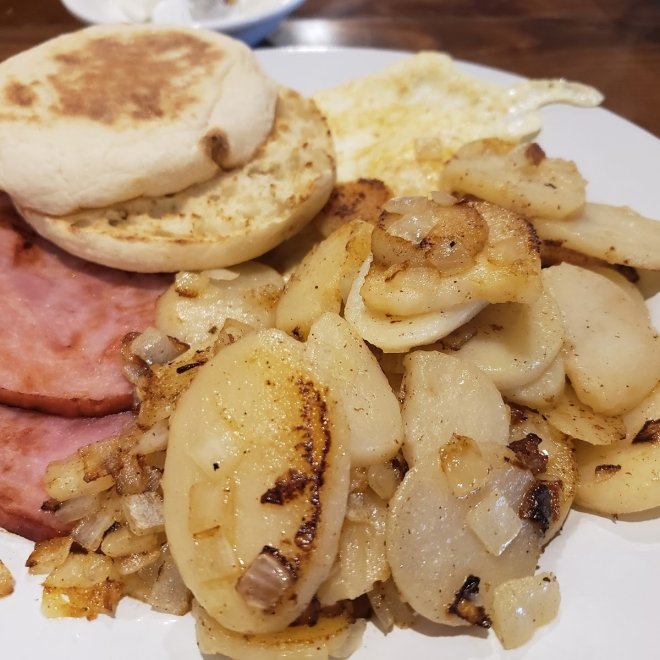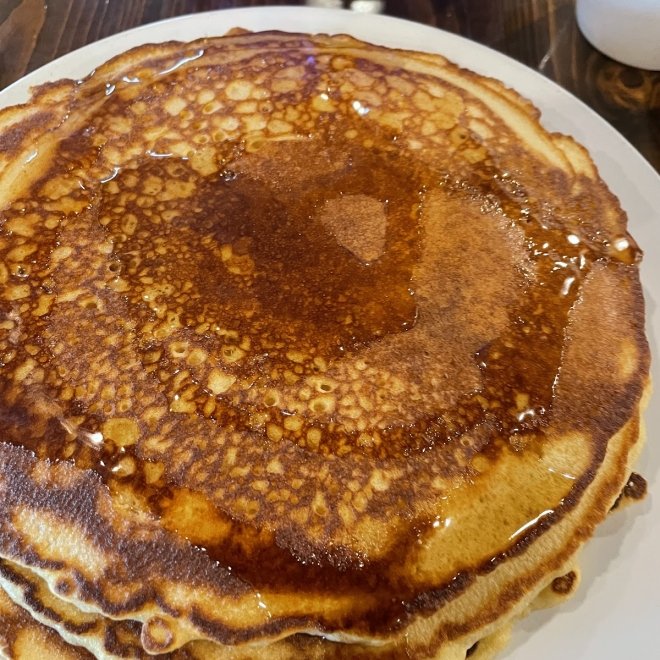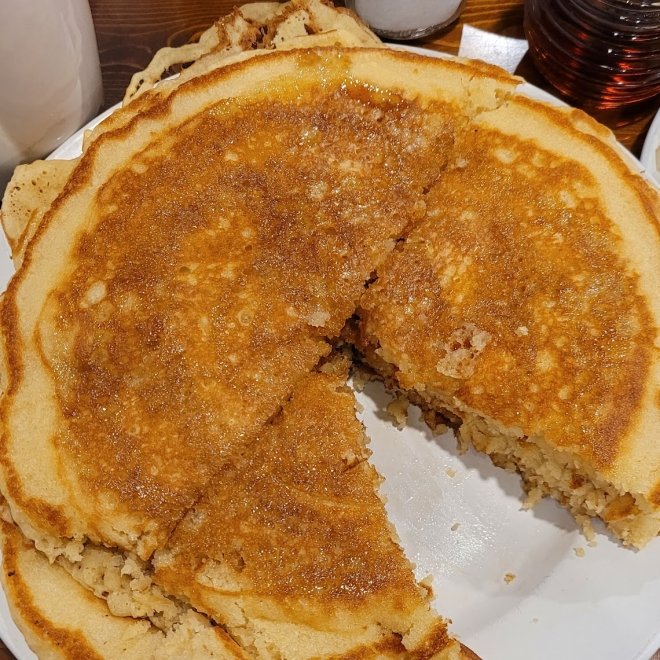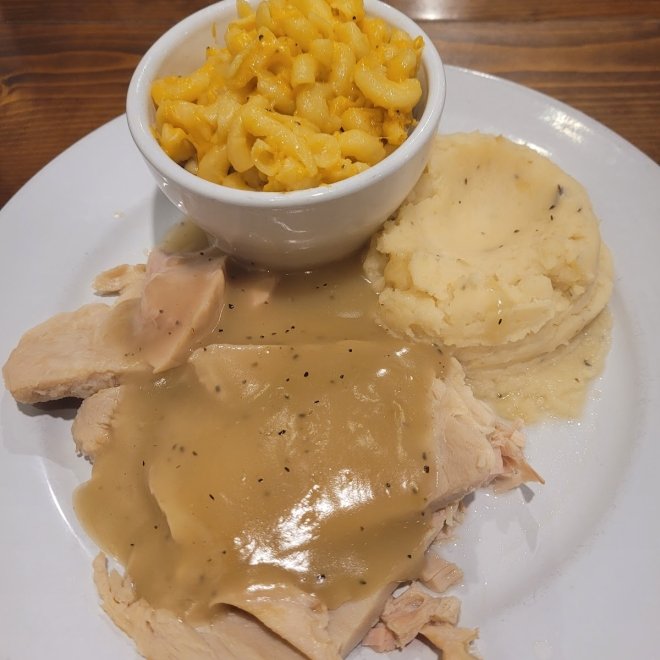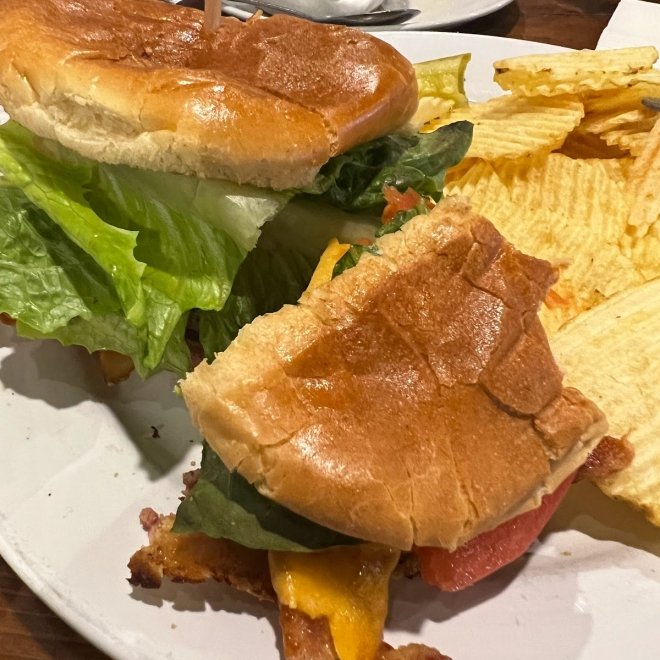 Dan Floyd : 5 on 8/26/2023 12:53 pm
Really liked this place, we ate here while visiting the the town to see the world's largest rubber duck event. Food was excellent and good size portions. Son and I have basically an omelet stuffed with sausage and cheese as I recall . He had grilled potatoes I had them fried. I don't like grits but ordered as a side so my son could try them. I added a tad of butter and he liked them, I had a spoon and they were good. The wife had scrambled eggs, bacon etc, a standard breakfast. Overall we thought very good and a good amount of food for the money. Coffee was excellent, I can't remember the prices but for the three of us with tip I think 50 total. Only issue was as you walk in there is a Specials of the day grease board.
We didn't see that and ordered off the menu. I saw it after we ordered and really hoped to try the "Farmers Breakfast". We went on a Sunday morning early and no crowd. Tried to go Sat night but a line out the door. Hoped to go on the following Monday morning but after the weekend event I guess they gave the employees the day off and were close.
If we ever get back over to the Crisfield area we will DEFINITELY return. We all thought it was excellent and though food prices are high a good value for the amount of food we received.
Dan Floyd
1693054423
From Scratch Restaurant
TUT TRUTH-UN-TETHERED : 4 on 5/18/2023 2:16 pm
First, there is that rustic appeal, you get the sense your going to get a homey meal. I went there yesterday and then came back today. So that should tell you something. The portions is more than you can handle. So I was satisfied with the service and food. I definitely would come back again. Oh, don't forget, don't undermine the Reservation Link, they know they'll get busy.
TUT TRUTH-UN-TETHERED
1684419362
From Scratch Restaurant
Paula Luedtke : 5 on 10/17/2023 11:39 pm
Went in for dinner which was delicious. Our Waitress was the only server on and let me tell you, you would of never known. She was on point! Very impressed with our service.
Paula Luedtke
1697585993
From Scratch Restaurant