Subway
Sunday

6:00 am - 10:30 pm

Monday

5:00 am - 11:30 pm

Tuesday

5:00 am - 11:30 pm

Wednesday

5:00 am - 11:30 pm

Thursday

5:00 am - 11:30 pm

Friday

5:00 am - 11:30 pm

Saturday

5:00 am - 11:30 pm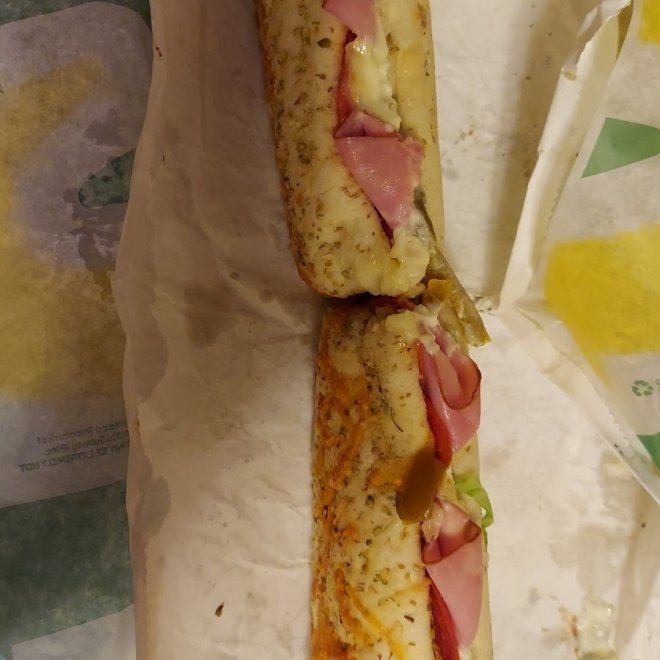 Linda : 3 on 7/14/2023 3:33 pm
Subs are not like the app photo. Photo shows sub full of protein and toppings when I get sub one slice of meat each and even a few toppings in other words mostly bread.
Chris Acker : 1 on 4/12/2023 3:39 pm
On more than one occasion I've walked up to the subway counter and said hello only to be scowled at by the sandwich maker and ignored. Shameful customer service
Chris Acker
1681313986
Subway
N Saunders : 2 on 6/20/2018 3:49 pm
This location is inside a gas station with limited parking. I got a sandwich of the day and they measured and weighed the meat portion when they scooped it. They say that all subways are doing this. It's the first time I've seen it. The spinach was old and going bad. The service was average if that. I will not be returning.
N Saunders
1529509752
Subway