Subway
Sunday

6:00 am - 10:30 pm

Monday

5:00 am - 11:30 pm

Tuesday

5:00 am - 11:30 pm

Wednesday

5:00 am - 11:30 pm

Thursday

5:00 am - 11:30 pm

Friday

5:00 am - 11:30 pm

Saturday

5:00 am - 11:30 pm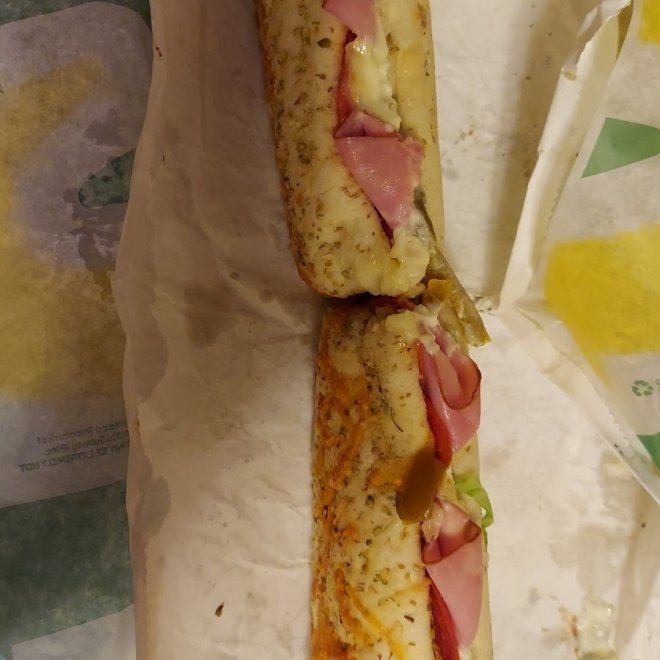 $
Recent Reviews
TripAdvisor Traveler Rating
4
Subway
6
#4 of 16 Places to Eat in Princess Anne
Always a pleasant experience
We stop here occasionally to pick up subs. Place is clean, staff friendly and sub are properly prepared. Since this subway is located in a gas station / convince store you can purchase other items...
525davei
2018-02-14 06:36:16
Subway
Supreme Commander
What can I say, it's a subway folks The bread was fresh, the vegetables fresh and crisp. Every town needs a nutritious fast food place
debrawL2241BV
2018-03-03 09:43:50
Subway
Quick & Easy
Staff always friendly and accomadating. Fixings are fresh and available. They have the cranberry cheesecake cookies again.
525davei
2022-03-29 13:54:38
Subway