Welcome to Somerset County, Maryland, a hidden gem nestled on the picturesque Eastern Shore, with its stunning waterfront landscapes, charming small towns, and rich maritime history, offering an assortment of exciting water-based activities for adventurers and nature enthusiasts alike. Take notes from us as we dive into the experiences you can look forward to on the beautiful waters of Somerset County!
Things to Do on the Water in Somerset County, MD
Thrilling Watersports
For water sports enthusiasts and those looking for a laidback but fun time on the water, Somerset County is a haven. The county's pristine waterways, including the Chesapeake Bay and its tributaries, provide the perfect backdrop for kayaking, canoeing, and paddleboarding. Navigate scenic creeks, explore state parks, and soak in the stunning coastal views as you enjoy time spent on the water. There are plenty of launch sites where you can bring your own equipment or rent and glide off into the waters.
Crabbing and Fishing
Somerset County is known for our fishing, watermen, and of course, crabbing the famous Chesapeake Bay blue crabs. Grab your fishing gear, cast your lines, and try your luck at catching striped bass, white perch, or croaker. Check out these local spots to get all your gear, then, set up, patiently wait for the crustaceans, and experience the satisfaction of hauling in your own catch.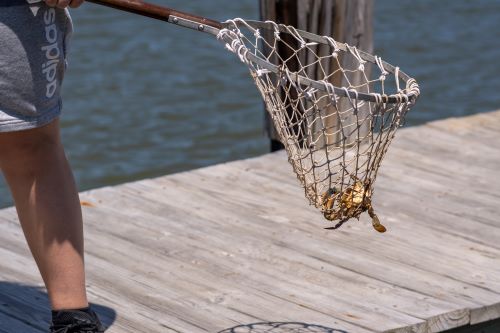 Boating
With its extensive coastline and many waterways, Somerset County is a boater's paradise. Whether you own a boat or prefer to rent one, there are plenty of opportunities to explore the waters. Check out the county and state boat ramps and marinas nearby to cruise along the Tangier Sound or take a leisurely ride on the Pocomoke River, surrounded by marshes and lush landscapes.
Scenic Cruises
If you're looking to sit back, relax, and let someone else take the helm, consider a scenic cruise! Somerset County offers various options for guided boat tours and charter rentals, providing an opportunity to admire the area's natural beauty and learn about its rich history. Hop aboard a vessel and embrace the Chesapeake Bay's maritime heritage.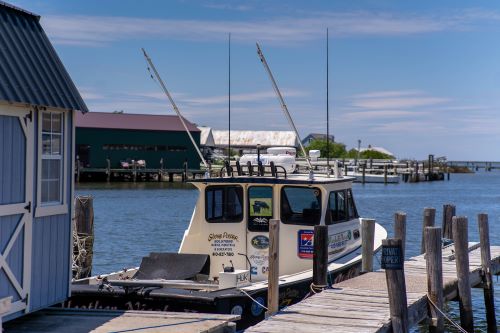 From thrilling watersports and rewarding crabbing adventures to leisurely boating and informative cruises, there is an activity for everyone. So pack your bags, gather your gear, and set sail for an unforgettable time on the water in Somerset County, MD!